oakhurst
By oakhurst on November 22, 2013
Saturday, January 25, 10:30am-1:30pm, Decatur Recreation Center, 231 Sycamore St, Decatur, GA This event is free and open to all gardeners – whether you are a member of a community garden, or tend vegetables and fruit in your own yard.  Please RSVP
Posted in News
By oakhurst on October 28, 2013
Looking for the perfect gift for a friend for family member?  Want to support the Wylde Center, but not necessarily join as a member?  Choosing an item from our Wish List is the perfect solution.
Posted in News
By oakhurst on October 23, 2013
Registration is open to become a certified Wylde Center edible gardener!  Registration closes Dec. 1.  Limited space available. Learn from our experts and lets grow.
Posted in News
By oakhurst on April 25, 2013
The gardens soaked up the rain and the visitors soaked up the views.  Thank you to our Presenting Sponsor -Simmons | Fouts | Fichtel Architecture And Design for supporting the event. We would also like to thank the following sponsors for their support as well: Lampe-Farley Communications, Natalie Gregory, Garden*Hood, Plant Creative Landscapes, Peter Block [...]
Posted in News
By oakhurst on December 14, 2012
Wondering what has changed, what has stayed the same since the Oakhurst Community Garden Project name changed to the Wylde Center?  Watch this Tin Rooster Media produced video for your answer.
Posted in News
By oakhurst on January 17, 2012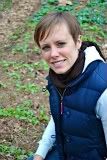 Meg Pease Oakhurst Community Garden came into my life at a time when I needed it the most. When our first child was delivered stillborn this July after an uncomplicated pregnancy, I thought I might lose my mind in my grief. Some days it was all I could do to get out of bed to [...]
Posted in Stories of Impact
By oakhurst on January 17, 2012

Katrina Bergbauer When I learned that a new community garden space had started just across the street, I was so curious to find out how I might get involved. At the beginning, volunteering at Sugar Creek Garden was appealing because I could (1) learn about organic gardening, (2) get to know others in my community [...]
Posted in Stories of Impact
By oakhurst on January 17, 2012
Cultivating a vibrant greenspace is part of our mission. Corbin Rainbolt may know the Oakhurst Garden better than any of us I moved to my current home when I was in kindergarten. I loved my new house with all of its windows, the porch out in the backyard and the huge trees all around it. [...]
Posted in Stories of Impact
By oakhurst on January 17, 2012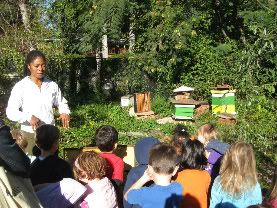 Chickens, Bees, Frogs, Kale, Basil, Peas – Oh My! A Photo Essay- How One Teacher Uses the Oakhurst Garden The Oakhurst Garden – A Destination Classroom When Allison Mansfied started teaching as a Pre-K teacher at the College Heights Early Learning Center, she was told early on that the Oakhurst Community Garden Project (OCGP) is [...]
Posted in Stories of Impact
By oakhurst on January 17, 2012
Cultivating a community of environmental stewards is part of the OCGP mission. OCGP Field Trips = Smart Choices (Field Trips at the Oakhurst Garden engage students like no other destination. Nature is all around!) As the newest member of the OCGP staff, I am amazed by the garden's involvement with local youth through our schools, [...]
Posted in Stories of Impact